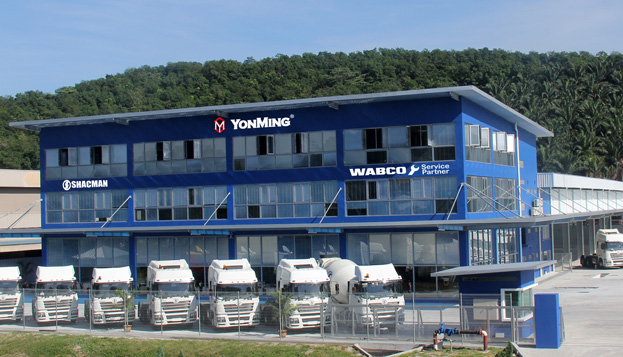 About YonMing
A leader in the sale, distribution and maintenance of commercial vehicle parts, YonMing Group started as a humble self-proprietorship with small capital and office in 1979.
Three short decades later, it has grown to a multinational group of companies with 31 branches, over 400 staff and a local and international supply chain. Networked across Asia, YonMing Group has a strong presence in Malaysia, Singapore, Thailand, Indonesia, China and Hong Kong.
News & Events
Shaanxi Trucks Sdn Bhd, a member of YonMing Group has proudly launched the new Shacman Trucks M3000 Series for 4 x 2, 6 x 2 and 6 x 4 in YonMing Port Klang on 07th February 2015.
MAI-Lafarge Automotive and Logistics Safety Exhibition 2014
CSR Visit Old Folk Home – Ci Hang Cempaka
June, 2014
The CILT International & Local Exhibition 2014