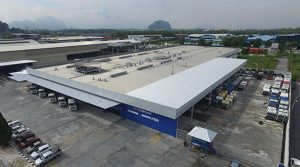 About YonMing
A leader in the sale, distribution and maintenance of commercial vehicle parts, YonMing Group started as a humble self-proprietorship with small capital and office in 1979.
Dealing in VOLVO truck parts, SCANIA truck parts, MAN truck parts, MERCEDES-BENZ truck parts and buses spare parts supplier.
Distributors for the leading global supplier of trucks and buses technologies:-
Ferodo, Hendrickson, Hidromas, Phoenix, Sabo (Roberto Nuti), Valeo, Wabco, Yuchai, Weichai, Fast Transmission.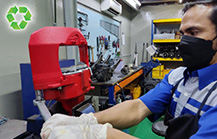 Going Green The YonMing Way
Visionary leadership has placed recycling and reusing in the front and centre of YonMing Group's corporate social responsibility programme. Significant steps have been taken to engage the community and protect the environment by preserving resources, and YonMing will continue to come up with new GoGreen initiatives in the future.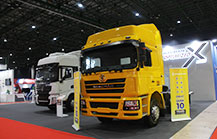 Shacman Truck
YonMing Group was proudly appointed the sole distributor for Shacman, China, and was tasked with bringing commercial vehicles from China to the Malaysia market. Yuchai have appointed YonMing Group as their authorised after sales service agents.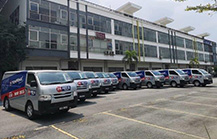 Exceptional Value-added Services
The YonMing Group yardstick is to anticipate customer needs and provide solutions efficiently and effectively, offering 1-stop convenience to minimise downtime and maximise productivity.

Read More
News & Events
Happy Mid-Autumn Festival
Happy Malaysia Independence Day
Launching of our new branch in BA RIA - VUNG TAU, Vietnam
Wishing Muharram
Selamat Hari Raya Aidiladha
YonMing Vietnam as the exhibitor of Automechanika Ho Chi Minh City 2022
Happy Vesak Day
Selamat Hari Raya Aidilfitri
Happy Labour Day
Happy Ramadan
Wabco/ZF Aftermarket has appointed YonMing to be their service partners
Technical Training of Wabco Trailer ABS (VCSII) to Customer
2022 Malaysia Commercial Vehicle Expo (MCVE) appeared in the media channels.
2022 Malaysia Commercial Vehicle Expo
ZF Malaysia Team courtesy visit YonMing Nilai on 18-2-2022 (Friday)
Happy Chinese New Year
Happy New Year