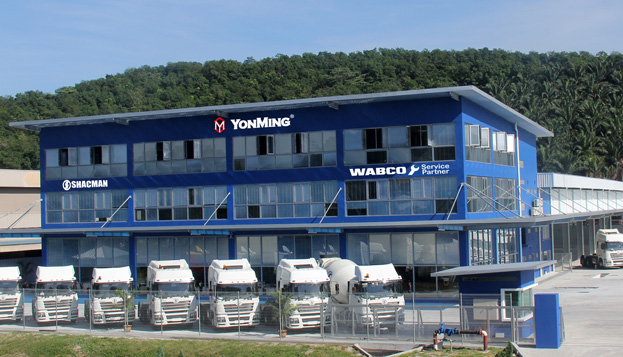 About YonMing
A leader in the sale, distribution and maintenance of commercial vehicle parts, YonMing Group started as a humble self-proprietorship with small capital and office in 1979.
Three short decades later, it has grown to a multinational group of companies with 40 branches, over 500 staff and a local and international supply chain. Networked across Asia, YonMing Group has a strong presence in Malaysia, Singapore, Thailand, Indonesia, China, Hong Kong and Vietnam.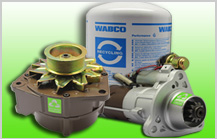 Going Green The YonMing Way
Visionary leadership has placed recycling and reusing in the front and centre of YonMing Group's corporate social responsibility programme. Significant steps have been taken to engage the community and protect the environment by preserving resources, and YonMing will continue to come up with new GoGreen initiatives in the future.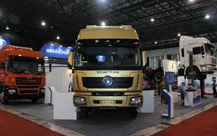 Shacman Truck
YonMing Group was proudly appointed the sole distributor for Shacman, China, and was tasked with bringing commercial vehicles from China to the Malaysia market. Yuchai and Higer bus have appointed YonMing Group as their authorised after sales service agents.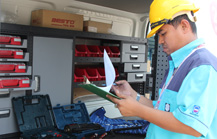 Exceptional Value-added Services
The YonMing Group yardstick is to anticipate customer needs and provide solutions efficiently and effectively, offering 1-stop convenience to minimise downtime and maximise productivity.

Read More
News & Events
Grand Opening New 3S centres in Jakarta, Indonesia
Shacman M3000 15 Units Handover Ceremony at Butterworth.
Grand opening new 4s branch at Ipoh.
Shacman Trucks & Distributors' Products Roadshow – Southern Malaysia
February, 2016

Shacman X3000 Truck handover ceremony

August, 2015
Hari Raya Open House For Klang Valley.
YonMing Group participation in the recently Malaysia International Bus Truck & Components (MIBTC) Expo 2015 at the Mines International Exhibition & Convention Centre (MIECC), Seri Kembangan on 14 – 16 May 2015.
Shacman M3000 launching @ North-East Malaysia on 27-29/04/2015.
Wabco presented 2 Awards ie 2014 Best Sales & Technical Infrastructure and ASEAN Dealer Conference 2015 to Yonming on 16/4/2015.
Shacman M3000 launching @ Southern Malaysia on 19-21/03/2015
Mann+Hummel Filter Technology (S.E.A.) Pte Ltd, Singapore presented Top Distributor Award 2014 to Yonming on 13/3/2015.
Euroricambi, Italy presented Customer High Performance Award for year 2014 to Yonming on 13/3/2015.
Shacman M3000 launching @ North Malaysia on 04-07/03/2015.
Shacman M3000 launching @ Port Klang on 07/02/2015.